Maintenance of green areas
Your green areas need care and maintenance during the year, in a manner that respects the life cycle and seasonality of the plants. At Vme, a Fervo Group company, we deal with landscaping, construction and maintenance of parks, public and private gardens, terraces and green areas, and secondary urban planning works.
Su quali impianti interveniamo?
Impianti termo-meccanici
Impianti elettrici
Impianti speciali
Impianti di sollevamento
Impianti antincendio
We at Vme design green spaces and gardens in full respect of their territorial context.
Our skilled and experienced landscape agronomists, agro-technicians and experts in natural resources engineering offer public and private customers innovative and eco-sustainable solutions.
We design and create new green spaces or redevelop existing outdoor areas, increasing their liveability with a careful choice of plants, materials and details.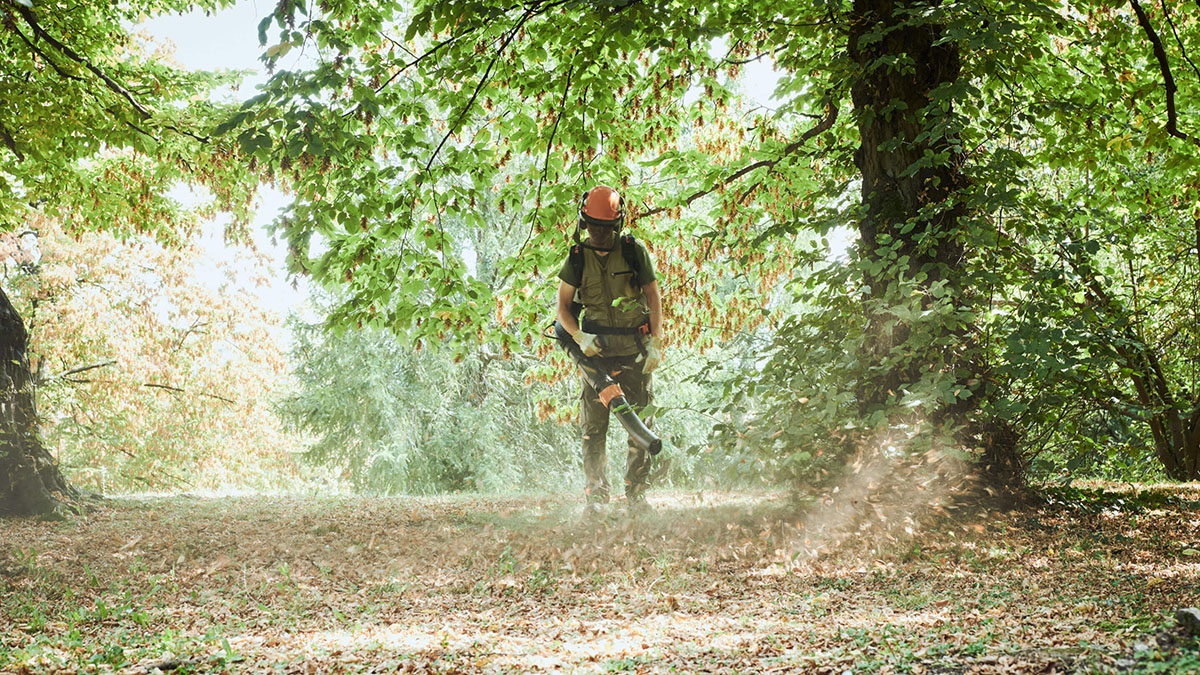 ► SPECIALISED IN LANDSCAPE ENGINEERING AND CARE OF GREEN AREAS
We offer redevelopment and maintenance services with a high level of planning and organisation throughout the year.
Thanks to our experience and the use of management software we are able to coordinate personnel and orders to a high standard, collecting precise and geolocalised information about the teams and the activities carried out in the various sites.
In the case of public works, our organisational structure and expertise help us to guarantee continuity of service and quickly identify the order variables, and we have the technical know-how required to ensure timely, effective and economic provision of the services concerned in accordance with the customer's procedures and expectations.
We combine our skill and expertise with state-of-the-art technologies, products and equipment to guarantee excellent standards of service, meeting even the most exacting of needs.
We design and create flower beds and hedges for gardens (also with solutions designed to meet the needs of municipalities), enclosed areas and terraces, in a classic, modern or even Japanese style; we lay turf and maintain natural lawns, sowing grass where necessary, and take care of automated irrigation systems for residential areas (private and condominium), sports facilities, industrial areas, and municipal green areas.
We also provide professional services for pruning hedges and tall trees, using mechanical means and/or cranes to reach locations and places that are difficult to access, also using tree-climbing techniques.
Manutenzione ordinaria
Gli interventi di routine che servono per contenere il normale degrado dell'impianto dato dal suo utilizzo, senza modificarne la struttura o la destinazione d'uso.
Manutenzione preventiva
Mira a ridurre la probabilità di un guasto o il normale degrado del funzionamento di un componente dell'impianto, tramite interventi ad intervalli prestabiliti o secondo criteri prescritti dalle normative vigenti.
Manutenzione predittiva
Manutenzione preventiva effettuata a seguito dell'individuazione, della misurazione, e/o dell'estrapolazione dei dati del tempo residuo prima che il guasto si concretizzi. Nel Gruppo FERVO, per controllare e misurare lo stato di salute dell'asset, abbiamo messo a punto FEAMS tm, una piattaforma digitale che permette di gestire e monitorare costantemente il funzionamento degli impianti, per prevenire guasti e problematiche, garantendo così interventi tempestivi.
Manutenzione straordinaria
È l'insieme degli interventi che prevedono il rinnovo e/o sostituzione di parti dell'impianto, senza modificarlo in modo sostanziale ma riportandolo nelle condizioni ordinarie di esercizio.
Manutenzione correttiva
È effettuata dopo la rilevazione di un guasto ed è finalizzata a riportare una componente strutturale dell'impianto al suo stato ottimale per un corretto funzionamento del sistema.
Manutenzione migliorativa
Manutenzione che ha l'obiettivo di migliorare le condizioni di utilizzo e/o sicurezza dell'impianto. Grazie all'utilizzo della piattaforma FEAMS tm e alla disponibilità di dati in tempo reale, è infatti possibile ottimizzare costi e consumi dell'asset, in ottica di efficientamento e sostenibilità.
Quando il verde aiuta la cura delle persone
Un giardino disegnato sulle esigenze delle persone malate di Alzheimer, per supportarne il benessere e stimolarne a pieno tutti i sensi, garantendone la più totale sicurezza.
► SECONDARY URBAN PLANNING WORKS
We carry out secondary urban planning and ancillary works for public and private garden environments, offering a complete service meeting every structural need.
Roundabouts, cycle and pedestrian paths, car parks, fountains and paths, play areas (games, benches, bins and street furniture), below surface utility networks (ducts, sewer pipes, drains, etc.).
Realizzazione piazze e fontane
Realizzazione e manutenzione di aree ludiche (giochi, panchine, cestini e arredo urbano)
Costruzione di strade, parcheggi, rotonde, pavimentazioni
Sotto servizi (canalizzazioni, condotte fognarie, caditoie etc)
► VME: A CERTIFIED PARTNER
We specialise in particular in quality green area management services, construction works and secondary urban planning.
We have achieved the main health, safety and environmental certifications over the years.
Contact one of our experts
Legal and operational headquarters
Via Assunta, 61 – Building D
(angolo Via La Malfa)
20834 – Nova Milanese (MB)
Tel. +39 0362 080002
Fax +39 0362 459641
Iscriviti alla newsletter