Logistics and transport
We are the strategic partner able to suggest and develop the best solutions to make your logistics hub more efficient and sustainable with Zero Emission Buildings.
Asili nido
Scuole primarie
Scuole secondarie (Licei, istituti tecnici ecc)
Università
Centri di formazione professionale
► A SECTOR THAT IS CONSTANTLY EVOLVING.
The logistics and transport sector is facing significant changes due to the development of online commerce.
According to research by the Contract Logistics Observatory of the School of Management of the Politecnico di Milano, 2021 was the year of transition towards more economically, socially and environmentally sustainable logistics.
The change was also driven by the Covid-19 pandemic. Companies in the sector have become more aware of the strengths and weaknesses of their logistics system and of the supply chain, adopting practices to reduce the impact of their work activities.
► THE FERVO GROUP FOR LOGISTICS AND TRANSPORT
We collaborate with important operators in the logistics and transport sector to offer the most appropriate Facility and Energy Management services.
FEAMS®, our digital platform, allows us to monitor in real time the status of your assets and their consumption, and to identify the measures required to make your facility efficient and to reduce management costs.
We take care of the systems, premises and people at your logistics hub, allowing you to focus on investing in your core business.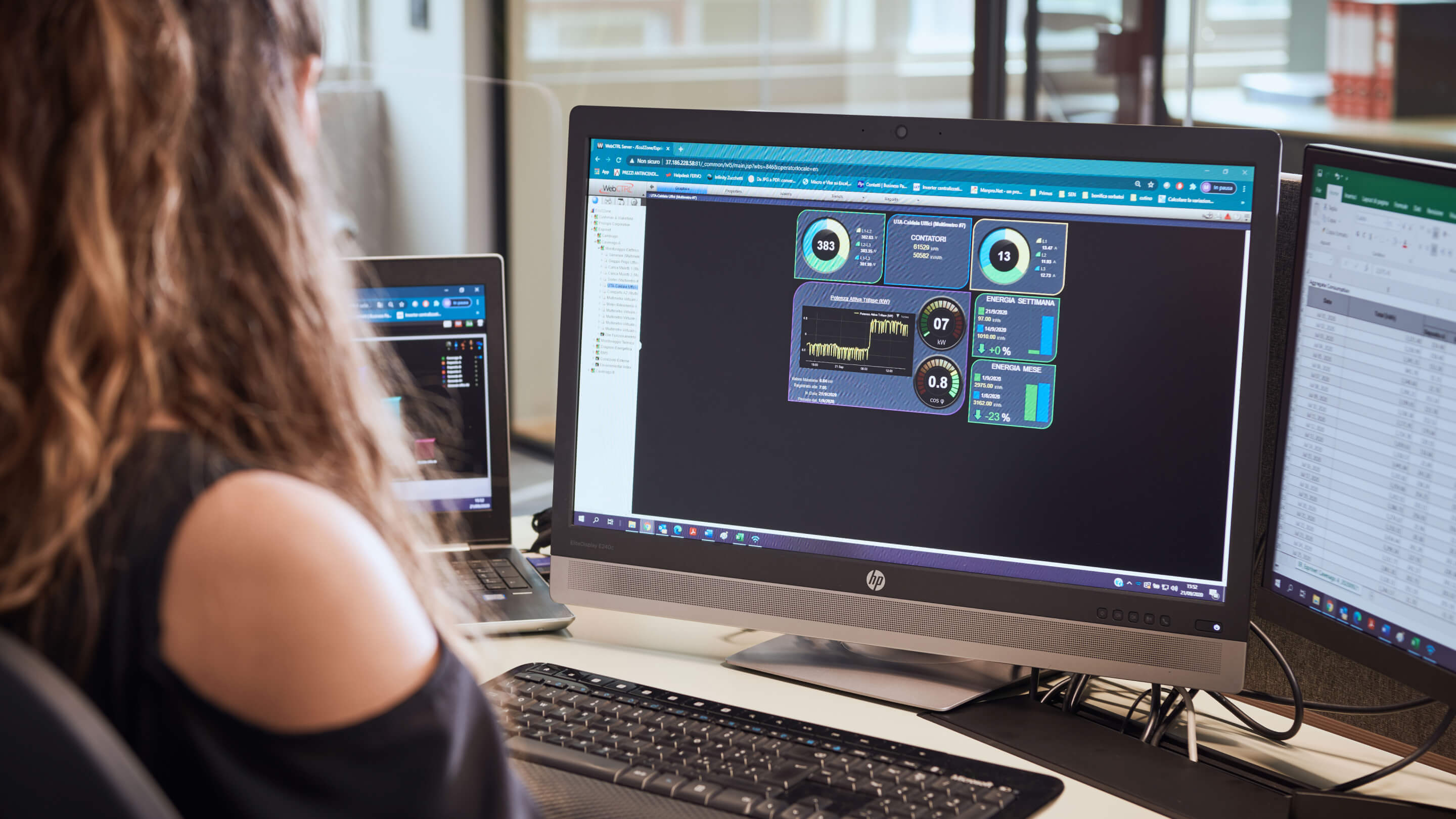 ► FERVO'S SERVICES FOR LOGISTICS AND TRANSPORT
A highly qualified team is always on hand to offer innovative and sustainable solutions.
Installation, running and maintenance of systems
Fire-fighting systems
Availability 24 hours a day
UPS systems
Power generators
Maintenance of door and gate flaps
Small-scale maintenance of buildings
And also
Advice and training on matters of quality
The environment and occupational safety
Rodent control and pest control
Waste management
Contatta uno dei nostri esperti
Iscriviti alla newsletter
Legal and operational headquarters
Via Assunta, 61 – Building D
(angolo Via La Malfa)
20834 – Nova Milanese (MB)
Tel. +39 0362 080002
Fax +39 0362 459641
Office Roma
Via Adriano Olivetti 24
00131 – Roma

Tel. +39 06 45551300
Fax +39 06 45776330
Office Bologna
Via dei Lapidari, 13
40129 – Bologna (BO)

Tel. +39 051 6651890
Fax +39 051 6655091
Office Verona
Via T. A. Edison, 41
37135 – Verona (VR)

Tel. +39 340 429 8270