Economic and financial sector
We are ideally placed to offer you specialised advice, support and Facility and Energy Management services for your property, and we customise our offer according to your buildings and specific needs.
Asili nido
Scuole primarie
Scuole secondarie (Licei, istituti tecnici ecc)
Università
Centri di formazione professionale
► A SECTOR UNDER TRANSFORMATION
The digitalisation of services and the introduction of smart working
In recent years, the economic and financial sector has seen a change to its relations with collaborators and customers, with the significant digitalisation of services and processes and a multi-channel sales strategy, even before the Covid-19 pandemic.
The introduction of smart working has certainly affected the permanent presence of collaborators in management offices and offices, consequently leading to redesign of the organisational layout of the spaces making them increasingly flexible and dynamic.
Furthermore, the network of branches (banking and insurance, for example) has also changed in terms of format and models of service offered to customers, but also in terms of the number of people who pass through and work in the same environments and more exacting requirements with regard to liveability.
► THE FERVO GROUP FOR THE ECONOMIC AND FINANCIAL SECTOR
Let's work together to find the best solution for your offices.
The skilled and experienced collaborators of Fervo Group companies will take care of your property, making it clean, safe, sustainable and energy efficient and reducing their management costs. We redesign the layout of your offices to make them dynamic and to reinvent the experience of those who work there. We work with you to find the most innovative and sustainable solutions that best suit your needs, offering you specialised advice.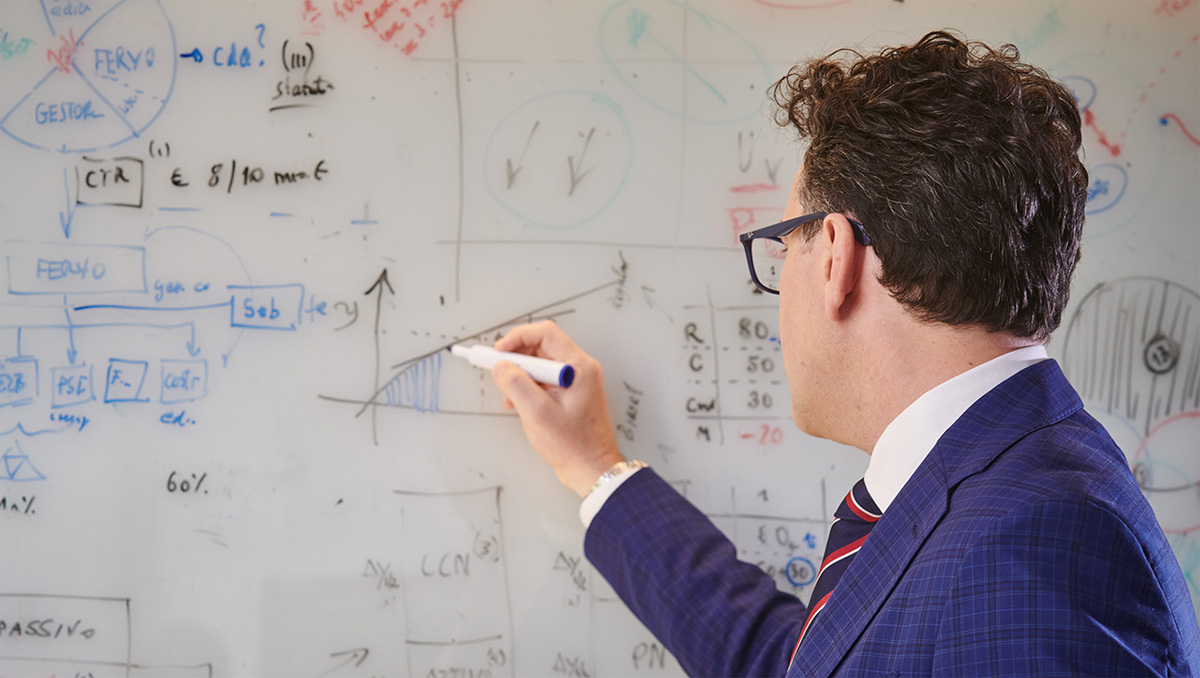 ► FERVO'S SERVICES FOR THE ECONOMIC AND FINANCIAL SECTOR
We offer specialised advice and find the most innovative and sustainable solutions with you
Installation, running and maintenance
Design and maintenance of systems
Design and changing the layout of work environments
Technical support and document management
Availability 24/7
On-site technical inspections
Upgrading
Energy diagnosis
Energy due diligence
Contact one of our experts
Legal and operational headquarters
Via Assunta, 61 – Building D
(angolo Via La Malfa)
20834 – Nova Milanese (MB)
Tel. +39 0362 080002
Fax +39 0362 459641
Office Roma
Via Adriano Olivetti 24
00131 – Roma

Tel. +39 06 45551300
Fax +39 06 45776330
Office Bologna
Via dei Lapidari, 13
40129 – Bologna (BO)

Tel. +39 051 6651890
Fax +39 051 6655091
Office Verona
Via T. A. Edison, 41
37135 – Verona (VR)

Tel. +39 340 429 8270
Iscriviti alla newsletter