One partner, zero hassle!
We are the holding company of the Group: we offer specialised advice on the digitalisation of processes, engineering of works and services; and advice and training on quality, the environment, and health and safety at work.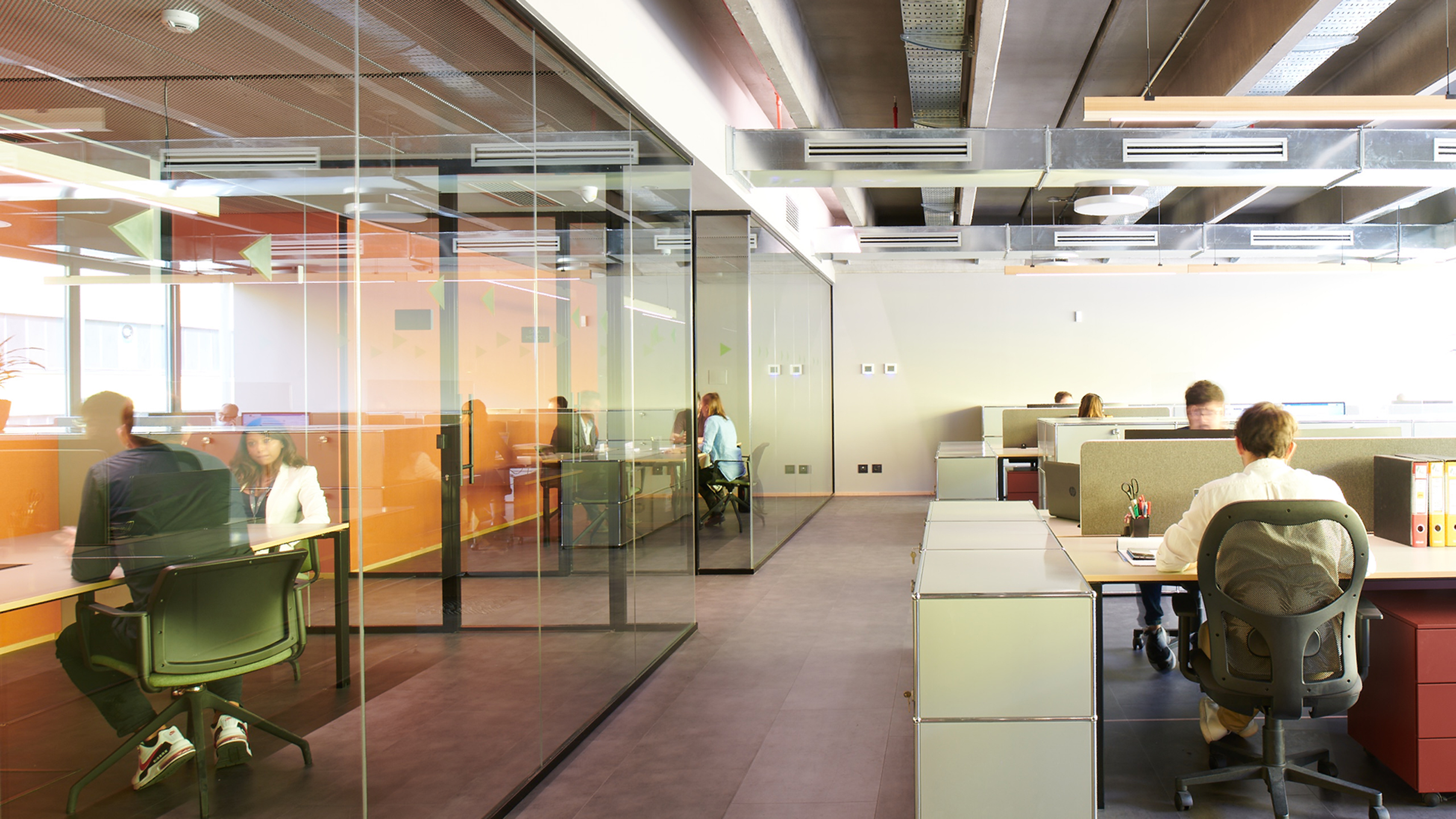 We offer data-driven technological solutions to streamline the management processes of customers' property, both public and private, and to optimise the related Facility and Energy Management services.
Customer Success Management
We support you by identifying and suggesting the best opportunities for reducing costs and consumption, increasing the efficiency of the services provided.
Smart digital services
We monitor the status of your asset remotely through FEAMS®, our innovative digital platform that allows us to extend its life cycle and reduce general overheads.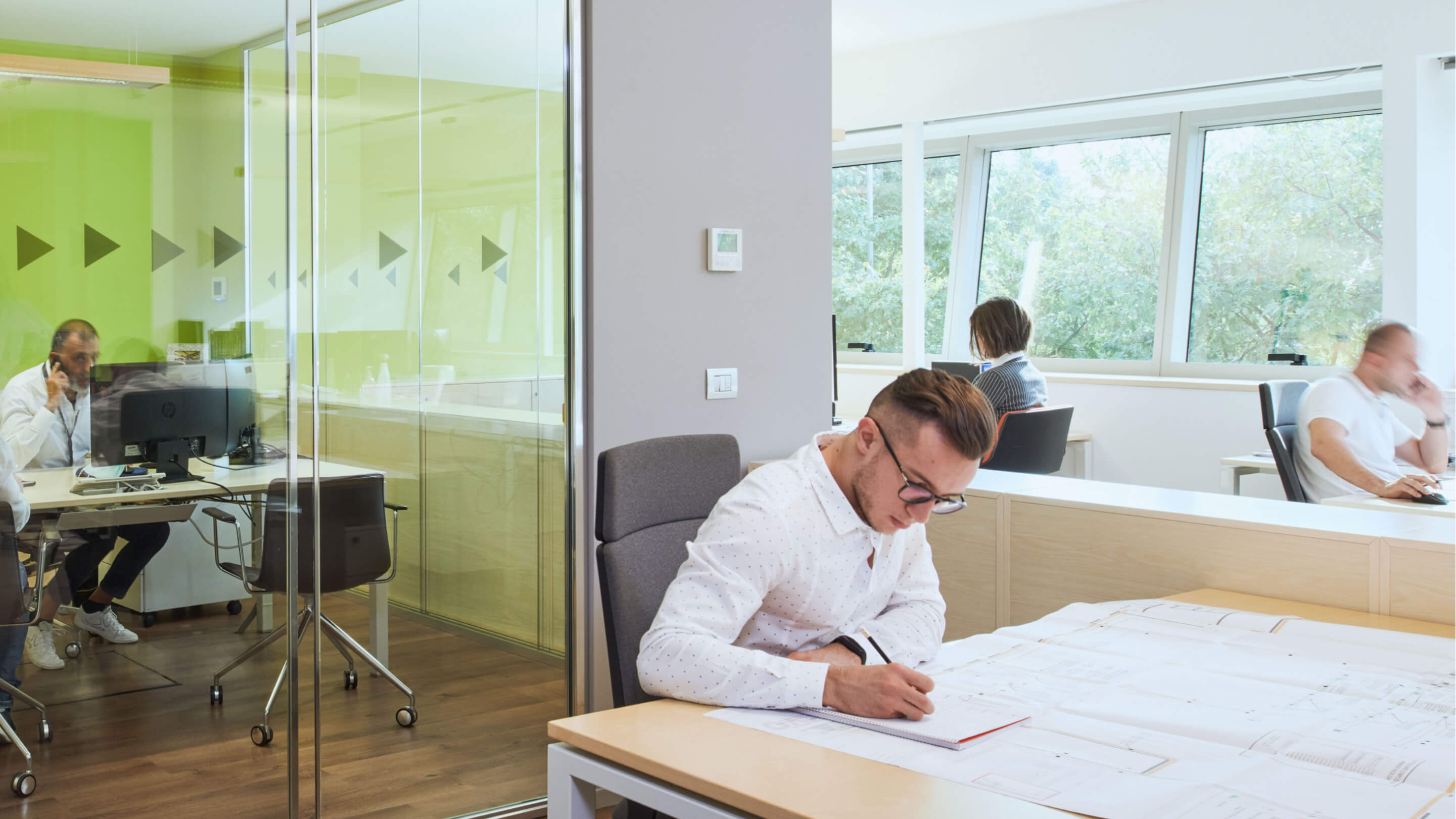 ► ENGINEERING OF WORKS AND SERVICES
Our dedicated design teams offer engineering services in the fields of Facility Management and General Contracting.
Engineering of services
We prepare a detailed schedule of activities for the implementation and management of the Facility Management contract.
We identify the methods of providing the services by carrying out in-depth analysis of the technical aspects (surveying of areas/systems, status report, planning) and managerial, economic and financial aspects (SLAs and KPIs of the services), and then also identify areas for improvement and implementation of the services.
Engineering of works
We handle all design-related activities, from analysis of the technical and economic needs of the customers to final design of the work, providing assistance and support for the maintenance and updating of the technical and administrative documentation of the systems.
We carry out structured design in several consecutive stages, which start with a feasibility study and allow us to precisely identify the costs and technological choices, and plan the work, including the activities, resources, technical specifications and everything concerning occupational safety.
► ADVICE ON THE ENVIRONMENT AND OCCUPATIONAL HEALTH AND SAFETY
We offer specialised advice on the environment and occupational health and safety, supporting you in the design, implementation and certification of processes and management systems.
We carry out an "as is" analysis of the current situation and plan a strategy, and assist you in certifying and monitoring of the situation.
We provide a complete range of training courses on all legal requirements and obligations relating to the environment, quality and occupational health and safety.
Courses on occupational safety
Courses on the use of equipment
Courses on management systems
"We use ingenuity, data and technology to reinvent your property and work environments adopting innovative digital solutions and tools."
Legal and operational headquarters
Via Assunta, 61 – Building D
(angolo Via La Malfa)
20834 – Nova Milanese (MB)
Tel. +39 0362 080002
Fax +39 0362 459641
Office Roma
Via Adriano Olivetti 24
00131 – Roma

Tel. +39 06 45551300
Fax +39 06 45776330
Office Bologna
Via dei Lapidari, 13
40129 – Bologna (BO)

Tel. +39 051 6651890
Fax +39 051 6655091
Office Verona
Via T. A. Edison, 41
37135 – Verona (VR)

Tel. +39 340 429 8270