Schools and Universities
We collaborate with education facilities (kindergartens and schools, universities and vocational training centres) to make their indoor environments more pleasant and welcoming.
► AN EXTREMELY IMPORTANT SECTOR
The aim of this service is to evaluate the progress of society from an economic, social and environmental point of view.
In 2010, ISTAT devised the BES project to measure Fair and Sustainable Wellbeing in Italy. Indicators on people's quality of life and on the environment are added to traditional economic indicators such as GDP. Well-being is playing an increasingly important role in schools and education facilities.
Con il termine istituti di formazione (pubblici e privati) intendiamo tutte quelle strutture adibite all'educazione come:
Asili nido
Scuole primarie
Scuole secondarie (Licei, istituti tecnici ecc)
Università
Centri di formazione professionale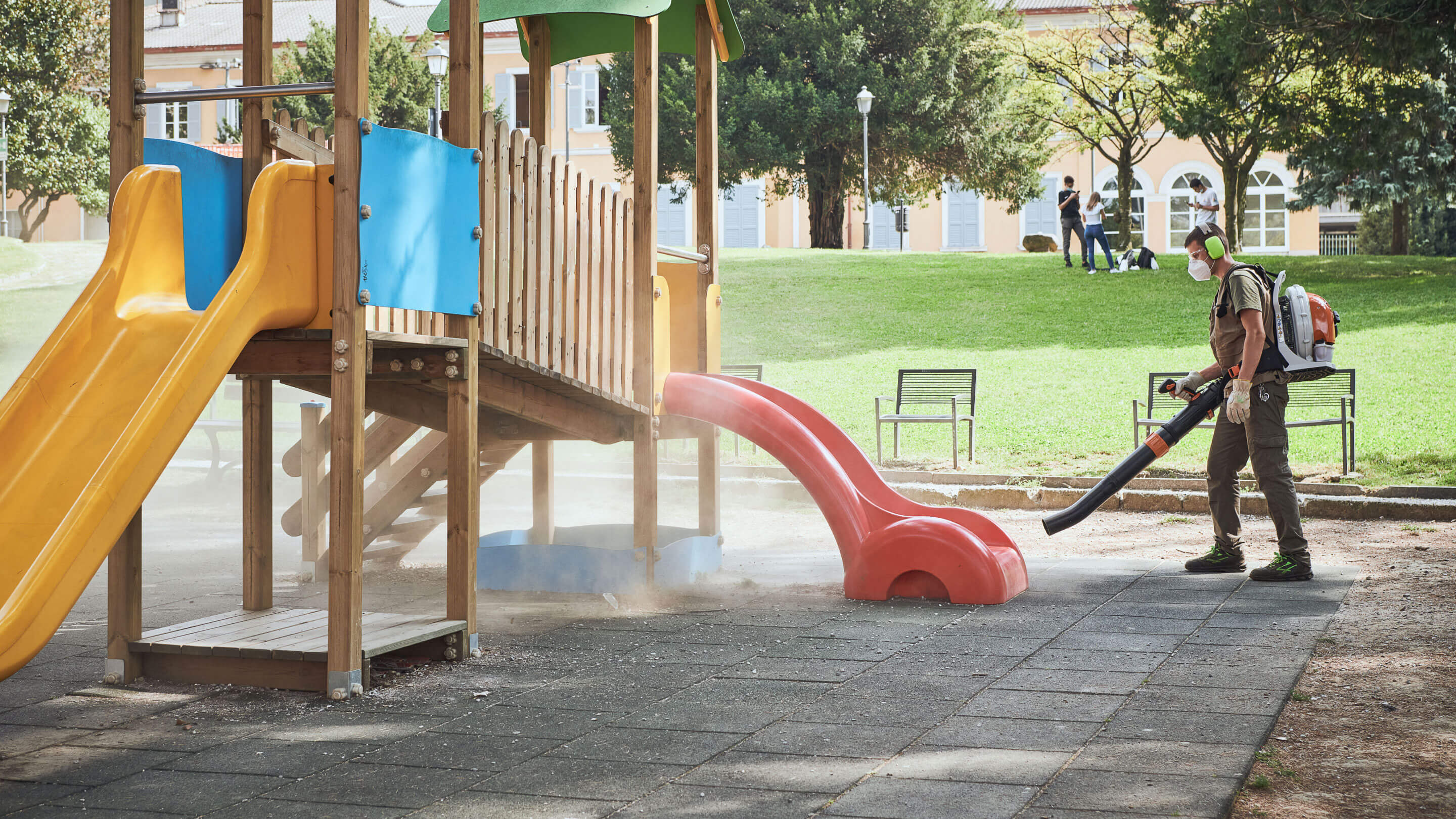 ► THE FERVO GROUP FOR EDUCATION FACILITIES
We work with you to make your buildings and spaces welcoming, safe and healthy.
We listen to your needs to propose the best and most innovative and sustainable solutions to improve the livability of your building.
We offer you comprehensive Facility and Energy Management services: design, construction running and maintenance of systems (air conditioning units, heating installations, lifts, fire-fighting systems, etc.); cleaning and sanitisation using sustainable products; and design and maintenance of green areas.
We take care of air quality by sanitising ventilation ducts and cleaning filters, to protect the health and well-being of people indoors.
► I servizi di Fervo per gli istituti di formazione
Offriamo una consulenza in grado di applicare le soluzioni più innovative e sostenibili in base alle tue esigenze.
Opere di riqualificazione
Riqualificazione dei giardini
Creazione di impianti fotovoltaici
Servizi SOFT
Manutenzione ordinaria del verde
Iscriviti alla newsletter
Contact one of our experts
Legal and operational headquarters
Via Assunta, 61 – Building D
(angolo Via La Malfa)
20834 – Nova Milanese (MB)
Tel. +39 0362 080002
Fax +39 0362 459641
Office Roma
Via Adriano Olivetti 24
00131 – Roma

Tel. +39 06 45551300
Fax +39 06 45776330
Office Bologna
Via dei Lapidari, 13
40129 – Bologna (BO)

Tel. +39 051 6651890
Fax +39 051 6655091
Office Verona
Via T. A. Edison, 41
37135 – Verona (VR)

Tel. +39 340 429 8270